Violin Lessons
Beginning violin players to advanced in all age groups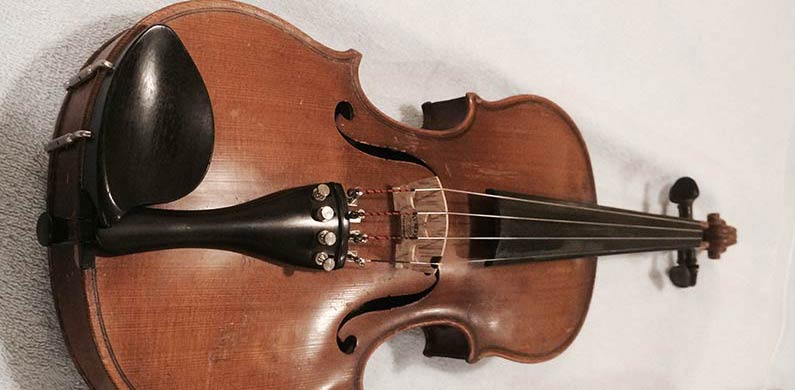 Interested in violin or fiddle lessons for yourself, your child, or your grandchild? Are you looking for an excellent violin teacher?  You've arrived at the right place! I give private violin and fiddle lessons in my Bellingham, Washington studio.
My name is Geeb Johnston and I live in Bellingham. I have been teaching violin to students of all ages since 1981. I am a classically trained violinist and I received my musical training in violin from master violinist, Arthur Thal of Bellingham.
When we talk about the violin, we must also think about the fiddle. I'm often asked about the difference between a violin and a fiddle. The main difference is the style of music played on each. There are other differences of course, but for the purpose of taking lessons, I use violin and fiddle interchangeably.
Violin Lessons – Styles
I teach violin or fiddle to students of all ages and abilities with emphasis on the following:
Classical Violin
Country Fiddle and Bluegrass Fiddle
Celtic Fiddle (Irish and Scottish)
Swing and Jazz Fiddle
Music Theory
Violin Lessons – Philosophy
As a violin teacher, I teach music theory, thereby stressing the importance of a solid musical foundation. I approach each of my students differently and tailor my teaching to fit each student's learning style and goals. I design my lesson plans to help each student learn to play the violin with exercises that are interesting and fun. Whatever your motivation for learning to play the violin or fiddle, I can help. I have students in all age groups, at all levels of playing abilities. I believe now is a great time to learn to play the violin!
Thank you for visiting my website. I am glad you found me and I appreciate your interest in taking violin lessons. Please give me a call at 360.224.3087, if you have any questions. You can also text me at 360.224.3087.
Learn more about violin lessons!