Bass Guitar Lessons
Beginning bass guitar players to advanced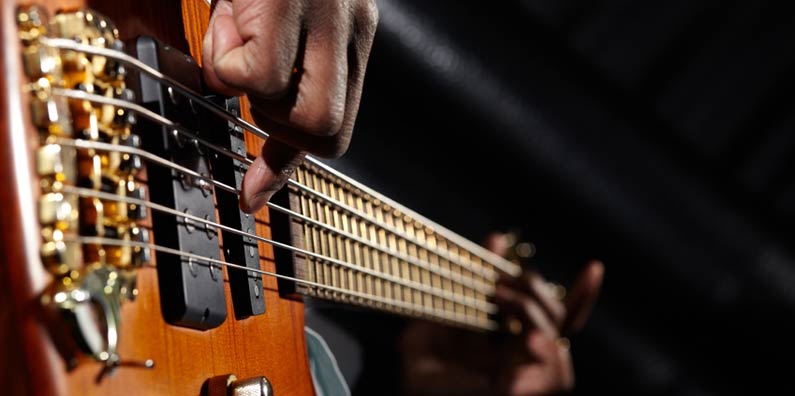 Whether you are just thinking about learning to play bass guitar or you are an intermediate bass guitarist wanting to improve your playing skills, I can help you learn to play bass guitar out of my studio in Bellingham, Washington. I am Geeb Johnston and I have been teaching bass guitar to students of all ages in Bellingham since 1981.
Bass Guitar Lessons – Styles
I teach bass guitar lessons on all levels and styles with emphasis on the following:
Music theory
Jazz Bass guitar
Blue grass bass guitar
Pop/rock bass guitar
Bass Guitar Teaching Philosophy
As a bass guitar teacher, I teach music theory and the ability to read music, because I believe in the importance of a solid musical foundation. While I believe it is important to be able to read music and to know music theory, in the end, it is all about teaching students to be able to make music and have fun doing it! I will tailor my lessons to best fit your style of learning.
I have students in all age groups so, let me help you make some music!
Thank you for visiting my website and thank you for your interest in taking bass guitar lessons.
Please give me a call at 360.224.3087, if you have any questions. You can also text me at 360.224.3087.
Learn more about bass guitar lessons!